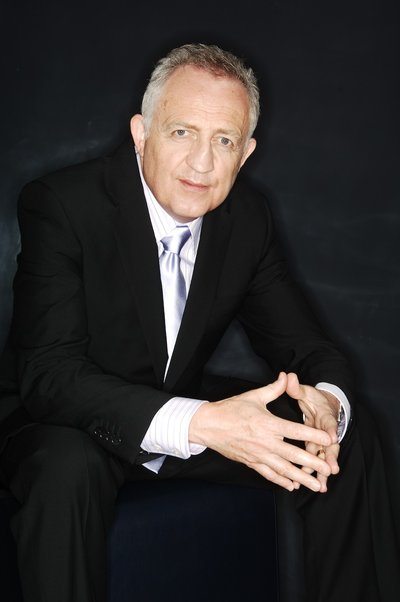 Bramwell Tovey, Music Director of the Vancouver Symphony Orchestra since 2000, will conduct The Cleveland Orchestra for the final round of the 2016 Cleveland International Piano Competition (CIPC). Mr. Tovey also is Principal Guest Conductor of the Los Angeles Philharmonic at the Hollywood Bowl, and founding host and conductor of the New York Philharmonic's Summertime Classics series.
"We are delighted that Mr. Tovey and The Cleveland Orchestra will partner for our final round," said CIPC President and CEO Pierre van der Westhuizen. "The synergy created by a world class orchestra and conductor, our incredibly talented contestants, and the beauty of Severance Hall is something that continually astonishes our audiences."
Mr. Tovey has worked with orchestras in Europe including the London Philharmonic, London Symphony and Frankfurt Radio Orchestra. In North America, he has made guest appearances with the orchestras of Baltimore, Philadelphia, St. Louis, Pittsburgh, Detroit, Seattle, Cleveland, Nashville, Montreal and Toronto, among others. He has worked in Australia with the symphonies in Perth, Sydney and Melbourne.
He was awarded the Best Canadian Classical Composition Juno® Award in 2003 for his Requiem for a Charred Skull. In 2008, with violinist James Ehnes, Bramwell and the VSO won a Grammy® and a Juno® award for their recording of Barber, Korngold and Walton concertos. In that same year, both New York and Los Angeles Philharmonics commissioned him to write a new work, the well-received Urban Runway, subsequently programmed by a number of orchestras in the US and Canada.  His full-length opera The Inventor, a commission from Calgary Opera, premiered there in January 2011. He has also amassed an extensive discography that includes recordings with the VSO, Hallé, London and Winnipeg symphonies, and BBC Concert, Luxembourg Philharmonic and Royal Philharmonic orchestras.
A talented pianist as well as conductor and composer, Mr. Tovey has appeared as soloist with many major orchestras including the New York, Sydney, Melbourne, Los Angeles, Pittsburgh, St Louis, Toronto, and Royal Scottish orchestras. In the summer of 2014 he played and conducted Gershwin's Rhapsody in Blue at the Hollywood Bowl with the LA Phil and in Saratoga with the Philadelphia Orchestra. He has performed his own Pictures in the Smoke with the Melbourne and Helsingborg Symphonies and the Royal Philharmonic.