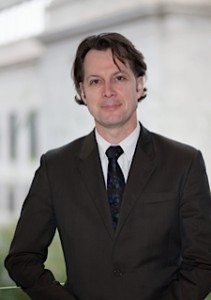 By David Franklin
Sarah S. and Alexander M. Cutler Director
Cleveland Museum of Art
It's important to me that the museum is a container for as many of the arts as possible. Fundamentally, art is about inspiration, creativity, and sensitivity. The experience of music can provide us with a new way to explore paintings. Music gives us a new way to examine paintings, sculpture, and other forms of visual arts. It is so visceral and happening in real time in a way that works of art are not.
Through our performing arts program, the museum has a storied history of bringing in top-tier artists from around the world. Hosting the solo rounds of the Competition at the museum is a natural fit. During the performances, the museum will be transformed into a yet more vibrant place, alive with the energy of these pianists. In between performances, you can stroll through the galleries or dine in our new restaurant, Provenance, or Provenance Café.
We are honored to have the opportunity to collaborate with Pierre on this endeavor, bringing forth his vision for University Circle to be filled with the sound of music and making the Competition a significant destination event for Cleveland.