Cleveland International Piano Competition (CIPC) is thrilled to announce our 2019 Concert Series! The brilliant pianists in this lineup will leave the audience awestruck and the level of talent, passion, and virtuosity displayed will be anything but ordinary. Rest assured, this is one concert series you do not want to miss!
Advance tickets for the series are AVAILABLE NOW for CIPC Community Members! 
Call 216-707-5397 to secure yours today!
General sale tickets will be available in the coming months.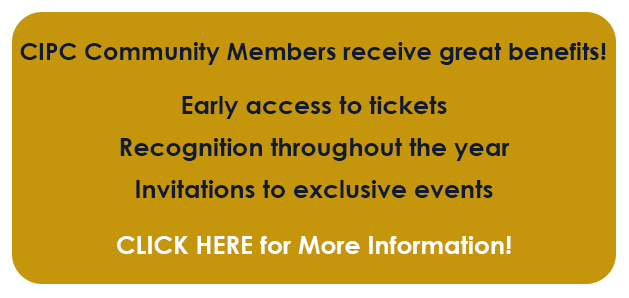 ---
Jeremy Denk

Saturday, January 19 | 8:00 pm

Jeremy Denk will kick off the 2019 Concert Series with a program of solo works. Denk is the winner of a MacArthur "Genius" Fellowship and one of America's foremost pianists. He frequently returns to Carnegie Hall and has also recently performed with the Chicago Symphony, New York Philharmonic, Los Angeles Philharmonic, San Francisco Symphony, and The Cleveland Orchestra.
---
Xiaoxuan Li and Eva Gevorgyan

Saturday, March 2 | 8:00 pm

Two bright CIPC for Young Artists Winners will make their way back to Cleveland to perform a program of solo works. Xiaoxuan Li and Eva Gevorgyan captivate their audiences with their stunning expertise and technique. Both young artists also have impressive backgrounds.

Li has been awarded prizes at several international competitions including second prize at the 2015 Hilton Head International Piano Competition for Young Artists, first prize at the 2015 Zhuhai International Mozart Competition for Young Artists, and fourth prize at the 2012 Ettlingen International Piano Competition for Young Pianists.

Gevorgyan is just as impressive having won more than 40 international competitions for piano and composition in Germany, Italy, Spain, Portugal, Estonia, Malta, Kazakhstan, Poland, Czech Republic, Georgia, Russia, and Serbia. She has also performed for the President of Italy.
---
Angela Hewitt

Saturday, May 18 | 8:00 pm

Angela Hewitt, a past CIPC medalist, will appear in Cleveland as part of her Bach Odyssey Tour. The audience will undoubtedly be left enamored with the glory of Bach as interpreted by Hewitt, who has spent much of her life focusing on Bach's works. Hewitt has appeared in recitals and as a soloist with major orchestras throughout Europe, the Americas, Australia, and Asia. She is also a member of Gramophone Magazine's "Hall of Fame" and the Artistic Director of the annual Trasimeno Music Festival in the heart of Umbria, Italy.
---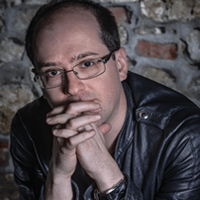 Roberto Plano

Saturday, June 8 | 8:00 pm

First Prize Winner of the 2001 Cleveland International Piano Competition, Italian pianist Roberto Plano has performed all over the world. As a chamber musician he played with groups such as the Takacs, Cremona, Fine Arts and St. Petersburg String Quartets, as well as with soloists such as Ilya Grubert, Enrico Bronzi and Giovanni Scaglione. Plano will appear alongside The Omni Quartet, comprised of members of The Cleveland Orchestra.
---
Shai Wosner and Orion Weiss

Saturday, September 14 | 8:00 pm

Finishing off the Concert Series with a magnificent program of two pianos and piano duo works is Shai Wosner and Orion Weiss. This Israeli-American duo boasts a multitude of accomplishments.

Shai Wosner is a recipient of Lincoln Center's Martin E. Segal Award, an Avery Fisher Career Grant, and a Borletti-Buitoni Trust Award. He has attracted international recognition for his exceptional artistry, musical integrity, and creative insight. Additional highlights include season-opening performances with the Singapore Symphony Orchestra and at the Jerusalem International Chamber Music Festival, and appearances as soloist with the Boulez Ensemble (at the new Pierre Boulez Saal in Berlin), Aurora Orchestra in the U.K., and Princeton Symphony Orchestra.

Orion Weiss is an Ohio native hailing from Lyndhurst, a suburb of Cleveland – where he studied at the Cleveland Institute of Music. He has performed with many major American orchestras, including the Chicago Symphony, Boston Symphony, Los Angeles Philharmonic, and New York Philharmonic. Weiss' impressive list of awards includes the Gilmore Young Artist Award, an Avery Fisher Career Grant, the Gina Bachauer Scholarship at The Juilliard School and the Mieczyslaw Munz Scholarship.